Welcome to Stringham West Realty!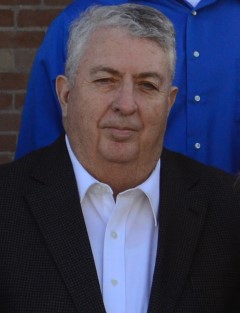 Hi, I am Jerry Loveland, and I have been a full-time Realtor since my graduation from Brigham Young University in May 1972. I completed a Bachelor of Science degree in finance, and I'm licensed both as a Realtor and as an Associate Broker in Real Estate. I've had lots of experience in locating and marketing Utah County properties for over 45 years, and am grateful for the many wonderful people I've met along the way. I expect to continue working for several more years because I do enjoy making new friends and being of service.
If you're selling a house, click here to find out what your home is worth.
If you're buying a house, you can look for your ideal home by clicking on "Property Search" above. This website is linked to the MLS, which contains ALL listings from ALL Real Estate Agents.
Register here for a free account to save any listings you find and receive daily notifications of price changes and new listings.


If you have any questions, would like to see a home in person, or discuss your own home's value, you can call me most anytime at (801)-372-0227. I also have a partner, Thomas Blackham, and he can be reached at (801)-866-8574. Give me a call today, I'm ready to help!
Jerry Loveland, Associate Broker, REALTOR®
(801)-372-0227
JerryLoveland@StringhamWest.com

What My Clients Have Said About Me:
"Jerry guided my wife and I in finding our home. We could not have asked for a better experience. Both of us really had no idea what we were doing and Jerry helped us through the whole process. He sincerely cared that we found a home that we would be happy with. My wife and I were engaged at the time and he went above and beyond to ensure we could close on our house in time for us to have a place to live once we were married. With Jerry's help we were able to negotiate a great deal and we have been enjoying our home for 3 years now."
- Owen J.
"Jerry was referred to us after having a terrible experience with two other agents. We told him about the investment property we were looking for with many hard to find details, and not only was he able to find exactly what we were looking for, but negotiated the price and repairs very well. My wife and I will continue to use Jerry for all of our property investing from now on!"
- Junior
"Jerry is one of the best realtors in the business and he is one of the best men I have ever known. I know that sounds over the top, but it's the truth. Jerry is the real deal. I would not hesitate to recommend him to anyone-even close family members."
- Yancee